Powers Investigations is a licensed private investigative agency designed to help individuals and business solve their problems in a confidential, expeditious and affordable manner. In addition to other investigative services, we specialize in surveillance, background checks, harassment, video and digital documentation, business and personal fraud, legal research, locating missing persons, infidelity issues, asset verification, insurance investigations, worker compensation cases, process of service, witness statements/interviews, people searches, and premarital screening.
888-241-8506

425-235-0989
We can help by providing years of experience and superior investigative skills to any situation.
We know how to acquire information, eliminate false leads, and conduct successful and confidential investigations while we save you time and money.

We will work with you on finding the most effective and affordable approach to each investigation. We promise to give you a fair estimate and we will determine in advance if we can effectively assist you in achieving your goals. We may have solutions that you have not considered. Feel free to call us at any of the phone numbers listed.
Local: (425) 235-0989
Toll Free: (888) 241-8506
Email: powers@powersinvestigations.com
Fax: (425) 527-6934
---
Affiliations & Memberships: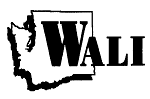 Washington Association of Legal Investigators

Association of Certified Fraud Examiners
---
Licensing Information & Verification:
WA State Private Investigative Agency License (Powers Investigations) No: 1227

WA State Private Investigator License (James R Powers) No: 1686

WA Process Server Registration No: 0204636

CA Private Investigator License No: PI 25093 (J Powers Investigations)

Errors & Omissions Insurance: On file with the State of Washington, if verification needed or copy needed, please call (425) 235-0989 or email powers@powersinvestigations.com
---
On-Line Payment Methods:
For other forms of payment, or questions, please do not hesitate to contact us at (425) 235-0989.